Your cart is currently empty
Heavy .444 Marlin Rifle Ammunition
Heavy .444 Marlin Ammo
270 gr. J.F.N. @ 2,250 fps / M.E. 3,034 ft lbs
20 Round Box
ITEM 9C
This heavy 444 Marlin ammunition is recommended for use in any
firearm chambered for 444 Marlin that is in normal working condition.
Item 9C - Exterior Ballistics Charts for several Muzzle Velocities
_______________________________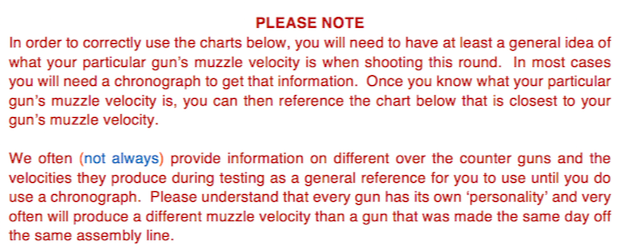 Muzzle Velocity @ 2400 fps for Item 9C
Muzzle Velocity @ 2300 fps for Item 9C
Muzzle Velocity @ 2200 fps for Item 9C
Muzzle Velocity @ 2100 fps for Item 9C
Muzzle Velocity @ 2000 fps for Item 9C
Muzzle Velocity @ 1900 fps for Item 9C
Field Proven rifle and gun ammo. Maximum firepower ammo. Best ammunition for rifles and guns for sale. Buffalo Bore. Strictly big bore. Strictly Business.
Attention!
You must be 18 or older to order ammunition. Ammunition must ship UPS ground. Due to Department of Transportation regulations, we cannot accept returns on Ammunition. Make sure to use the correct ammunition in your gun. Check local laws before ordering.
This is the most accurate load from my 444 pro hunter with 24 inch mgm barrel. Quarter size 3 shot group at 100yds
Although both Remington and Winchester make a cartridge for this Marlin proprietary chambering, the Bufflao Bore offerings are FAR superior to anything else available in comparison. The Buffalo Bore 270 grain load is a fantastic all-purpose load, and accuracy is excellent in the Marlin Micro Groove barrels. It is more than capable of one-shot kills on just about all North American game. Deep penetration, plows through heavy bone, and expands very reliably doing massive tissue damage.